A divorce lawyer can help educate and guide you through the divorce laws in your state.  Most importantly, they can help minimize the lengthy court process and distress associated with divorces.  Divorces can be complicated and often include child custody battles, child support, spousal support, and visitation rights.  Having an experienced divorce lawyer can help you successfully navigate this process.
Benefits of Divorce Lawyer
Settle agreements – Coming to an agreement with your ex-spouse can be a long battle.  Divorce lawyers can help you come to an agreed settlement faster.
Serve as a mediator – Often, you will have pent up anger and frustration.  Negative feelings lead to fights; a divorce lawyer can help redirect these negative emotions.
Determine if you're getting your fair share –  A large part of the divorce process is dividing assets, debts and real estate.  Knowing your rights in your state is crucial to you getting your fair share.
Faster procedures – The divorce process can be long and grueling.  Having someone on your side who knows and understands the process can help speed the proceedings up.
Assist in important legal documents –  An attorney can make sure all the necessary paperwork is completed on time, and done correctly to keep the process running as smoothly as possible.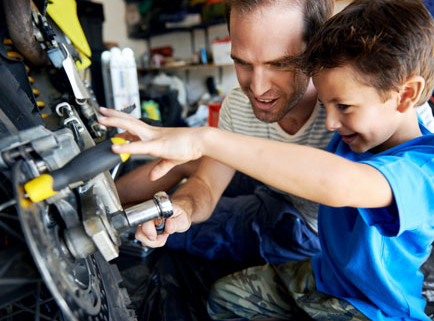 Washington state is what is known as a no-fault state.  This means that the only reason someone can get a divorce is that the marriage is "irretrievably broken".  Fault-based divorce complaints can be filed in other states, but in Washington, fault tends to be irrelevant.  Under Washington law, only one party needs to believe that the marriage is broken, and a divorce can be granted even if the other spouse protests.
Preparing your Forms – In Washington you are required to submit a number of forms, including, among others, a Petition for Dissolution of Marriage and a Summons.  The Petition establishes the request to dissolve the marriage and outlines how you would like to divide assets, how much spousal support you wish to receive, where debts should be assigned and a proposed custody plan for children under 18.  Additional forms are required for dissolutions involving children.
Filing your Forms – After the forms have been completed, they will need to be filed in the county in which you live.
Serving your Forms – After you have filed your forms, state law requires you to "serve" them to your former spouse.  This means that your spouse must receive a copy of all the divorce papers and have a chance to respond.  Papers can be served by either hiring a professional process server or paying the sheriff's office to deliver your papers.  If you do not know where your spouse is living, then service may be accomplished by publication, which can be expensive and time consuming.  Many issues can be avoided if both sides voluntarily join the case, by filing a document called a Joinder to the Petition.  
Temporary Orders – In most cases, a hearing is scheduled a few weeks following filing and service to establish certain temporary guidelines. In this hearing, a judge will order the parties to preserve the community assets, create a temporary plan for child custody and support and possibly order one party to pay maintenance. The outcome of this hearing is an order that must be followed by both parties until a different order is issued.  If the parties have agreed to final terms at filing, a hearing for temporary orders is not likely necessary.
Conclusion – The conclusion of a dissolution can arise in many different ways. If the parties come to an agreement, final orders can be signed and entered as soon as 90 after the Petition is filed. In Washington, a dissolution cannot be made final until 90 days have passed from service of the Petition.  This 90 day window allows time for both sides to attempt a settlement outside of the court.  A settlement agreement can be reached any time during the process, but sometimes additional resources outside the court process can help bring the parties to agreement. Mediation or some other collaborative effort may help to conclude the process. If the parties cannot ultimately come to an agreement, the court may be asked to make decisions related to the dissolution. This requires a trial, which will likely take many months to conclude and can be very expensive for both sides.