Despite what some may think, the bankruptcy process is still available for those people who earn regular income, enough to meet most of their needs, but still struggle to find their way out of debt. If you own a home, a car or other significant assets but find it a challenge to keep up with payments, Chapter 13 bankruptcy offers you the opportunity to possibly reduce and restructure your debt.
Stop collection calls – Claiming chapter 13 will put an end to those annoying calls from creditors and allow you to get back to your normal life
Pay what you can – Your lawyer will help you come up with a plan to pay back your bills based on what you can afford each month
Can help with taxes – Certain tax repayments can be made easier by eliminating interest payments.
Protect the co-signers of the debtor –  If you had a friend or a family member that co-signed a line with you they will be protected from any damage to their credit.
Delay foreclosure – If you are behind on payments on your house you can delay this process of foreclosure as you go through the bankruptcy process.
Keep your assets –  Claiming bankruptcy allows you to keep any assets that you may have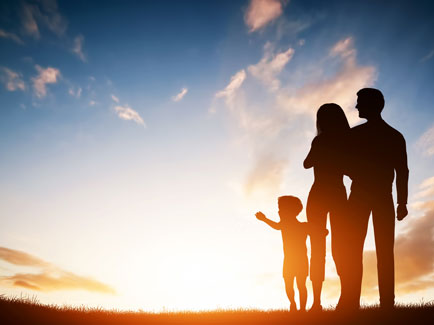 Before your petition is filed, you must complete mandatory online credit counseling.

Once your petition is filed, the automatic stay starts. Creditors are notified that a filing has been made and they are no longer allowed to contact you about your debt.

Thirty days after filing, you must begin paying on the proposed plan.

About a month after you file your petition, the trustee will hold a meeting to allow your creditors to give input on your proposed plan.

About a month later, you may be required to attend a confirmation hearing. If there are any problems with your proposed plan, you may need to make some adjustments, followed by another confirmation hearing.

Complete a second round of credit counseling.

Keep paying on the plan. This is the tough part. Proper planning, good decision making, and avoiding additional bad luck are needed to complete the plan. It's important here to keep current on all of your obligations, including tax and child support payments.

When you have completed the payments on the plan, the remainder of your eligible debt is discharged.